giving back to education
At RTI Marketing, we like to make an effort to give back to students whenever we can. As a matter of fact, much of our staff is made up of college students and recent grads! We know how expensive tuition, books and other college costs can get. That's why we've decided to offer our Annual RTI Marketing $1,500 Scholarship to students who hold a true passion for writing.
How does it work?
Our scholarship guidelines are as follows:
Create a 2-3 page essay (12 point font, double spaced) on the importance of social media in today's society with an emphasis on how social media helps people connect in positive ways. Submit this essay along with your college schedule (or other proof of enrollment) to Info@RTIMarketing.com by October 18th, 2018 for the Spring Semester Scholarship. A winner will be chosen for the most influential essay and scholarships will be paid to the student by December 1st, 2018.
Eligibility:
-Must be a full-time student (minimum 12 credits/semester) at any accredited college or university
-Scholarship not open to employees of RTI Marketing
The winner will have the option to have their essay and photo featured on RTIMarketing.com. We look forward to receiving your submissions!
For any scholarship questions and submissions please email Info@RTIMarketing.com.
annual $1,500 scholarship program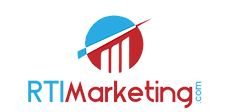 No Contracts. No Commitments. Just Results.