rti marketing welcomes kane exterminating!
We would like to welcome Kane Exterminating to our group of highly valued clients! We have created a Google AdWords campaign for the Kings Park, NY based company that has already in its first month proven to produce highly valuable leads. We look forward to having them as a client for years to come and be sure to check out their website at www.KaneExterminating.com!​
Think Your Business Doesn't Need Long Island SEO Services? Think Again
Long gone are the days when (and Digital Marketing in general) were regarded as "optional" for the health of small businesses on Long Island. The facts remain that in order to ensure your business stays at the top, word of mouth can only go so far. But fear not; the purpose of this article is not to diminish the value of spoken referrals and grassroots marketing efforts. Thousands of small businesses on Long Island have been built upon the foundation of word of mouth referrals; but the truth is that businesses are truly missing out on a large portion of potential customers if they are not taking advantage of Search Engines in the digital age. And in highly competitive areas like Nassau and Suffolk county, business owners need every advantage they can get. Yes, SEO & Digital Marketing Cost More than Word of Mouth Referrals; but they Have the Same Effect! Envision this scenario: you just started your very own small business on the competitive landscape of Long Island. A member of your family mentions to a friend that you now have a small business, so the family friend decides they need what you are offering and they become your first customer. Because you are a great business owner and run your business in a professional manner, your first customer is happy with your service! He tells a friend of his about your business, and now you have a second customer. What we've just briefly described is very simple; the typical process by which word of mouth referrals happen. But what many small business owners often fail to realize, is that SEO works the same way - yes, you incur costs to improve your rankings, but once you receive a customer via Google (or any other search engine or online campaign), that customer can then multiply into others by word of mouth. This tells us the following: Word of mouth is not exclusive to people that don't use the internet! Studies show that people who find your website via online search are actually MORE likely to tell their friends about your business, because they tend to be more technologically savvy. And the odds are that they even found you on their mobile phone - which makes it even easier for them to share your business with friends. Every Industry Exists on Long Island According to the New York State Department of Labor, the following are some of the top industries on Long Island: Leisure and Hospitality (Bars, Pubs, Restaurants, etc.)Healthcare (Medical practices, Dental practices, etc.)"Other" Industries (Auto Repair, Auto Sales, Laundry Services, etc.) Take note of these industries; they all have something in common. They are all typically made up of small businesses (yes, even Medical practices can be considered small businesses) - and there are hundreds of them on Long Island. Where SEO plays into the economic situation for small businesses is simple; there is so much competition between businesses on Long Island that both Paid and Organic Search Engine Marketing often becomes the most efficient way to keep new clients coming through your doors and not your competitors. It can become the difference between a potential long-time future customer using your service or visiting your store as opposed to a competitor. Fun Fact: SEO Increases the Value of Your Business While many business owners tend to be wary of initial SEO and Digital Marketing costs, they often do not realize that these costs are actually an investment in their business. The valuation of businesses no longer includes strictly brick and mortar properties; a business that is ranked highly on Google with a professional Digital Footprint is worth much more than a similar business with little to no digital presence. The reason for this is simple; a potential buyer of the business can expect to recoup the initial cost of purchasing the business much more quickly if the business is ranking well on Google and other major search engines. Higher rankings = more business, plain and simple. If you've decided that it's time for your business to improve its Search Engine Rankings and Digital Profile, be sure to at Info@RTIMarketing.com or (631) 938-1030 for a FREE digital marketing consultation. RTI Marketing is a Google Certified Partner and has been helping small business owners take their businesses to the next level for over 5 years. Our team of professionals will create a custom tailored Marketing Strategy for your business based on your industry, business goals and budget. No marketing campaign is the same, and as always: No Contracts. No Commitments. Just Results. ​
Long Island Web Design Company rti marketing unveils new website for vertical events, inc.
RTI Marketing has unveiled an all new, fully responsive website for Vertical Events, Inc. Vertical Events is a professional event production and party planning firm that bring its substantial expertise and experience to producing unique and creative events - including everything from large-scale projects such as concerts, corporate events and trade shows to small parties such as birthdays, weddings and intimate cocktail receptions. They requested a Website Redesign that featured a fully responsive design, fast page load times, and marketing integration out of the box with both Google AdWords and Social Media Marketing. Be sure to check out their new website at www.VerticalEvent.com and follow their Instagram page @VerticalEvents ! ​
Long Island Web Design Company rti marketing unveils new website for winkler kurtz, llp
The partners of the law firm Winkler Kurtz, LLP requested a total website redesign that included both beautiful design and exceptional advertising and search engine performance. The Web Designers at RTI Marketing quickly got to work to create a 3-part website that featured a main page directing users to (2) different websites; one focused on the firm's Injury Law practice, and another focused on the firm's Divorce Law practice. This allowed users to select their specific type of desired services and receive a user experience dedicated to their particular needs. The new website also features blazing fast page load times for minimal bounce rates and a 10/10 Google AdWords experience. This new project is yet another example of how RTI is building websites for performance and in connection with Google best practices for best possible AdWords and Organic search engine results. ​
Long Island Web Design Company rti marketing unveils new website for stony brook harbor rentals!
Stony Brook Harbor Kayak & Paddleboard Rentals recently came to us looking for a stunning website that their customers could use to find them on Google and book Kayak rentals and other events straight from their website. After discussing the design theme and overall website goals, our web designers came up with a design that is both beautiful AND functional. Their incorporated Rental Time calendar is updated with the latest tide information and booking instructions so customers can quickly and easily book their adventure on the scenic Stony Brook Harbor. If you're on Long Island and looking for a fun adventure, be sure to check them out! ​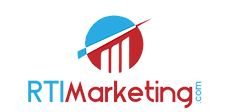 No Contracts. No Commitments. Just Results.