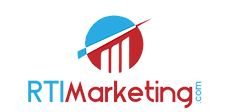 Long Island Web Design Company rti marketing unveils new website for vertical events, inc.
RTI Marketing has unveiled an all new, fully responsive website for Vertical Events, Inc. Vertical Events is a professional event production and party planning firm that bring its substantial expertise and experience to producing unique and creative events - including everything from large-scale projects such as concerts, corporate events and trade shows to small parties such as birthdays, weddings and intimate cocktail receptions.
They requested a Website Redesign that featured a fully responsive design, fast page load times, and marketing integration out of the box with both Google AdWords and Social Media Marketing. Be sure to check out their new website at www.VerticalEvent.com and follow their Instagram page @VerticalEvents !
​
No Contracts. No Commitments. Just Results.