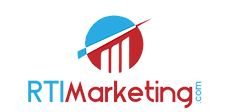 Long Island Web Design Company rti marketing unveils new landing page for office technology experts!
RTI Marketing has unveiled an all new, fully responsive Landing Page for Office Technology Experts! OTES initially came to us seeking a Google AdWords campaign; after internal discussion between the AdWords and Web Design Teams at RTI Marketing, it was decided that a dedicated Landing Page for OTES would lead to a higher conversion rate than their current website. After determining their main website objectives and design preferences, the RTI Marketing Web Design team was hard at work to ensure they received a fully polished, responsive and modern website to help them get the valuable client leads they deserve. Their landing page was up and running within 2 business days and RTI Marketing will now begin sending paid Google AdWords traffic to the page!
Be sure to check out the new landing page at www.OfficeTechnologyExperts.com and give us a call at (631) 938-1030 for a free Web Design Quote!
​
No Contracts. No Commitments. Just Results.