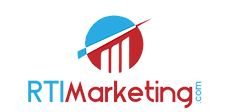 kane exterminating experiences a 300% increase in new business with google adwords by rti marketing
Kane Exterminating, a family owned and operated Exterminating Company located in Kings Park, NY has experienced a major boost in incoming customer leads since starting a Google AdWords service with Long Island Marketing Company RTI Marketing. After experiencing a stagnant rate of incoming new business, owner Jimmy Kane decided to take his business into the 21st century and reached out to RTI Marketing.
"When I first spoke to Ralph at RTI I had no idea how any of it would work; that included costs and the way that Google charges you for clicks. I was initially skeptical because I heard it was an expensive and complicated system, but by the end of the 1 hour phone call I was 100% confident that this would be a good fit for our business and it was much less expensive than I had originally thought."
After meeting with Mr. Kane and developing a strategy for the new AdWords campaign, RTI Marketing built out a cutting edge campaign that was custom-tailored to drive targeted phone calls and internet leads to Kane Exterminating. With an initial budget of just $1,000 for the first month, RTI Marketing's AdWords campaign was able to generate over 30 phone calls and 15 website inquiries to Kane Exterminating, with an estimated amount of new business worth over $5,000.
"They were extremely transparent throughout the entire process. Never was I in the dark about the progress of the campaign, and they were able to get me up and running and on the top of Google Search results within a few days. Once they informed me that the campaign was up and running, I couldn't believe the increase in leads that we received right away. Not only was there a decent amount of them, but they were of high quality" said owner Jimmy Kane.
Kane Exterminating has now been using Google AdWords for the past 4 months with stellar results that constantly produce a positive Return on Investment.
"The only thing I'm upset about with doing Google AdWords is that I didn't start it sooner - I've already told Ralph that we will be a client for life and we've doubled our monthly budget since we started. It's a total no brainer to invest in your business with this service because of their ability to put your business in front of people that really need your service. It only takes a short conversation with Ralph and Matt to realize that they are a Google Partner agency for a reason; they simply know what they're talking about and know what it takes to help businesses be successful with AdWords. They take the time to listen to your concerns and to learn as much as they can about your business. That type of service and dedication is extremely hard to find these days" added Jimmy Kane.
RTI Marketing is a Google Certified Partner that specializes in Google AdWords, but they don't stop there. They are a full service Marketing Agency that also specializes in Web Design, SEO, Social Media Marketing and so much more. Reach out to them at (631) 938-1030 to learn more about how they can help take your business to the Next Level.
​
No Contracts. No Commitments. Just Results.