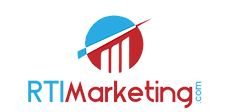 Long Island Web Design Company rti marketing unveils new e-commerce website for hangercorp!
RTI Marketing has unveiled an all new, fully responsive E-Commerce website with a custom shopping cart solution for Hanger Corporation! HangerCorp is a California-based upscale hanger distributor that contacted us about driving new business to their website via Google AdWords. After multiple discussions with the RTI Web Design & AdWords teams, it was determined that their old website was not completely sufficient for optimal AdWords performance and work began on the new website. The RTI Marketing Web Design team was hard at work to ensure they received a fully polished, responsive and modern website to help them convert their AdWords clicks into sales with a fully integrated and easy to use E-Commerce solution.
Be sure to check out the new website at https://HangerCorp.com and give us a call at (631) 938-1030 for a free Web Design Quote!
​
No Contracts. No Commitments. Just Results.