a top adwords company & google certified partner
Making your business visible on Google is what we do. Google AdWords is the quickest way to make your business appear at the top of Google searches for the keywords you choose. RTI Marketing is AdWords Certified by Google - we will ensure that all the latest AdWords features are enabled for your business so that you are getting the most out of your budget. With the experience of the do's and dont's already behind us, you can rest assured that when we manage your AdWords Campaign, you will be getting the maximum Return on Investment (ROI) possible.
optimized for mobile
Google AdWords has proven to be one of the most effective ways of getting an instant response from potential customers. There is no better evidence of this than the mobile features incorporated within AdWords; reach customers where you want, when you want, and have them call directly in to your business right from their mobile phones. AdWords offers advanced phone call tracking that tells us which locations, times of day, keywords and ads are performing best for you. We take this information and use it to ensure you are getting the absolute maximum return on investment (ROI) from your Ad Spend. RTI Marketing holds the Mobile Advertising specialization, one that proves we are experts in mobile Pay-Per-Click (PPC) Advertising.
Google adwords experts
At RTI Marketing, Google AdWords & Pay-Per-Click advertising is our specialty. We hold each Google Certificate for each of the various Specialist fields, including Search Advertising, Mobile Advertising, Video Advertising & Remarketing, just to name a few. Our experts are required to maintain their Google exam certifications to ensure that their knowledge stays current in the always changing landscape of Google AdWords. What does this mean for you? Simply put, with RTI Marketing managing your Google AdWords campaigns you can rest assured that you will be getting the most cutting edge Campaigns in the industry so that you can maximize your budget and achieve the best possible results for your business.
reach people that are actually interested in your service
One of the greatest benefits of a Google AdWords campaign is Google itself - let us help you target people that are actively searching for your product or service - these are people that have likely already determined that they need what you offer and are looking for it NOW. Let us help put you in front of this highly profitable audience that is looking for what you offer. In addition to ensuring you show up at the top of Google for searches that are likely to bring in business, we make sure that you don't show up for products and services that you don't offer to help ensure we maximize your budget.
more leads. more conversions. more business.
google adwords & pay-per-click
pay only if they click and never when they don't
Another amazing benefits of Google AdWords is that is it described as what's called 'Pay-Per-Click' (PPC) Advertising - this means that you only pay when your ad is clicked, and never if it isn't. This allows for free branding in addition to taking up sought after real estate on search pages that would otherwise be taken up by your competitors - all for free! Strengthen your brand, increase awareness, and steal market space from your competitors - all without paying anything.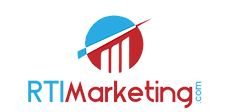 No Contracts. No Commitments. Just Results.